General Information
SEC: St. Edmund's Counsellors
Making a student referral
If you think a student could benefit from some counselling support, please contact your Head of Year or Assistant Head of Year. They will assess whether our SEC service is the right approach for your child or advise on alternative options.
Their referral form will be automatically added to our waiting list, and will be assessed by the counselling team to determine the best course of support for the student. A record of the student's counselling will be added to their file at school in compliance with GDPR.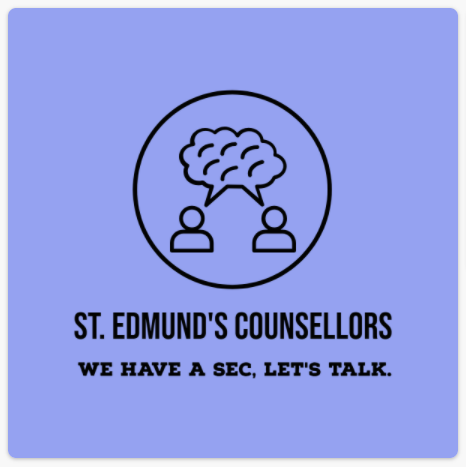 What will happen?
When space becomes available, the student and their tutor will be notified of their appointment by email.
In the first session, the student will be given a contract and a parent/carer consent form to take home and return before the sessions start. The consent form discusses the data regulations kept surrounding your child, whilst the 'contract' is a formal agreement between counsellor and client that ensures both sides are fully engaged in the process.
From this point the child/student is now known as a 'client' which is a term we use in counselling; this enables students to feel they are accessing an independent service synonymous to any other counselling organisation.
What is confidentiality?
For the therapeutic relationship to be effective and supportive of your child's mental health, any information shared between counsellor and client is kept within an agreement of confidentiality. We are unable to share details on what was discussed in those sessions as students need to feel they have a level of trust with their counsellor. The limits of this confidentiality is discussed with the client in their first session and outlined in the contract. Unfortunately, as bound by the BACP regulations, we are unable to inform parents/carers/other staff what has been discussed in their child's sessions. However, confidentiality may need to be broken in specific circumstances. For example, if we are concerned that the child or another person is at risk of harm, and in respect of the law around safeguarding children, we may need to break confidentiality and discuss the concerns with a safeguarding member of staff and/or other emergency services. Details of this can be discussed further with our counselling team.
Further Information
What is St. Edmund's Counselling?
All St. Edmund's students are eligible to receive support from one of our counsellors in times of need. We offer two different types of support to students: counselling and well-being check-ins.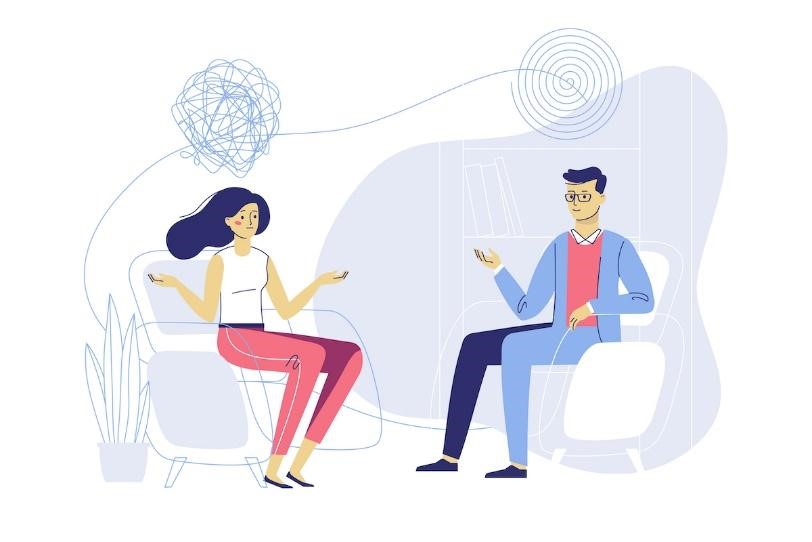 Counselling: Counselling sessions enable students to explore their feelings of self in a safe and confidential space. These take the form of weekly sessions which aim to mirror the same support that adult clients would receive in a generic 50-minute session. Counselling is the preferred option for students who are presenting with issues of concern and/or unwanted feelings that have persisted over a longer period of time. Some examples of these issues include: persistent low mood/depression, eating disorders, intrusive thoughts, trauma and PTSD, personality changes, phobias, panic attacks, and anxiety.
Well-being check-ins: Check-ins are a shorter intervention to help support students navigate their way through ongoing issues in school and the everyday emotional changes that they may experience. These sessions run for 15-20 minutes and we aim to offer a confidential space for students to visit to explore their circumstances of the last week whilst having a neutral listener to express their feelings.
Single-Session Therapy: Often clients may want to talk with a counsellor for a particular issue and may not want/need to engage in longer term sessions. We use SST as a way of assessing the needs of each client and
Meet the Counsellors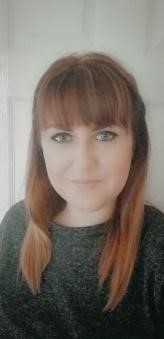 Danielle Evans
Having worked in or with schools for the last decade, I have gained an in-depth insight into the sorts of issues facing children and young people. As an integrative practitioner, I use a variety of methods including cognitive-behavioural techniques, however, I have a flexible practice and work alongside students to find the best approach for their presenting issue. One of my favourite philosophies actually derives from Einstein's more scientific view that 'we cannot solve our problems with the same thinking that created them'. However, this appropriately reflects my philosophy on counselling as not a treatment or an answer to a problem, but a space for students to explore their current thinking around their concern where they can then navigate through these with the support of a neutral listener. I have a huge interest in using research in practice, and working as a university lecturer outside of school allows me to learn more about how counselling and education can work alongside each other. Ultimately, I am really keen for the wealth of knowledge from St. Edmund's staff to help inform our practice as counsellors within a school, so please keep the dialogue open and all ideas are welcome!

Emily Callaghan
My mode of counselling means that I take lead from the kids; humanistic counselling involves moving the child towards being more independent and recognising when their own mental health is feeling low and how they can regulate themselves. I am keen to facilitate the growth of our community and the relationships we form within them. I am also very excited to be opening up the wider conversation around how we communicate with each other, how we treat mental health in society and the stigma we attach to different behaviours, feelings and attitudes. I'm always open to different ideas around how we can keep mental health and wellbeing in the conversation, so don't be afraid to call or email me with activities, events or schemes that you have. Always remember that a load shared is a load halved, please reach out to me or someone that you trust if you need any support or help.
What to say to the student?
It is important to remember that a stigma around mental health exists in society and that the extent of this may vary between cultures. Parent/carers may express their concern about this stigma which may sometimes result in an unwillingness to allow their child to participate. We like to remind parents/carers that students who access counselling do not necessarily/automatically have an identifiable/diagnosable mental health condition. We remind all students and guardians that the counsellors provide a listening service that can help facilitate a student to feel more secure in their space within school and their personal lives.
Urgent Support
Counsellors are active listeners who attempt to facilitate a client's engagement with their own thought processes, aiming to facilitate their ability to mirror this habit in their own lives. However, students with diagnosed, or higher tier mental health disorders should be escalated via the NHS and CAMHS tier model and the DSL can provide further advice on this process. Staff are reminded that any concerns regarding students should be logged on CPOMs and the DSL notified. For any urgent and out-of-hours concerns regarding student self-harming please follow the school's safeguarding protocol, and if in any doubt about their immediate safety use 999.